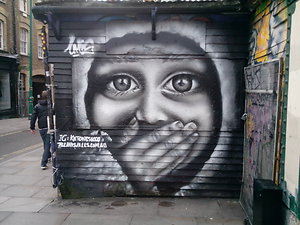 Psychosexual (Sex) Therapy
Sex and sensuality are nature's biological gift that just keeps giving. It is the most nurturing and nourishing connection that we can have with ourselves and others and is proven to aid our biological and emotional well-being. Unfortunately, our sexual and sensual energy can be diverted or shut down.

My work focuses on the homeo-dynamic model of Psychosexual therapy that challenges the symptoms of the body IE sexual shutdown, erectile or vaginal behaviours concerning performance, and a multitude of emotional and mind-triggering relational symptoms that take us away from feeling wholesome and complete.

Brain (memories, past experiences, arousal response, passion and desire),
Mind (thinking and beliefs around sex and relationships and themselves),
Body (organic / non-organic reasons, bodily response),
Emotions (feelings & intuition).

Would you like to develop sexual and sensual practices that bring life-affirming fulfillment?

Do you crave intimacy and wish to deepen the connection to yourself and others?

Do you wish to explore and challenge sexual and sensual paradigms that have molded you to accept far less than you have really desired?

And how are your erotic and sensual desires, have they been overshadowed by education, the church, family, and society? Do you know why we humans conform? ( It's ok, we all do it to some degree).

The therapeutic pathway will initially focus on consent and boundary discussions. This supports you to give yourself permission to explore and adventure into what sexual identity, sensual intimacy & emotional liberation really does mean for you and to dive into where the judgemental and self-shaming language may have originated from.

I have worked with many clients who have presented with a lack of desire, fear of arousal, and challenges with sexual identity or orgasm concerns. Others have worked through sexual trauma or kink practices that they had desired but previously been shamed for.

Psychosexual therapy aids the recovery of physical conditions of the body like erectile dysfunction, rapid or retarded ejaculations, vaginismus, dyspareunia, hypo or hyper libido + many others.

Psychosexual therapy can be seen as a journey of developing, understanding, or reclaiming ownership of your sexual energy, sensual body, and sexual choices.

Through therapeutic inquiry & psychosexual education, you get to make sense of your sexual evolution. Once you have a fuller understanding of what you wish to achieve we will develop a sensual and sexual pathway that's tailored specifically to your needs, desires, and new understanding.

Recovery from Sexual abuse and sexual violence is a common concern that brings clients to attend psychosexual therapy. Unwanted sexual experiences can lead to traumatic triggers. These triggers can leave the survivors avoiding any sexually charged dynamic or adversely, becoming overtly sexualized resulting in feelings of shame.

I work sensitively with sexual abuse survivors and support the recovery of their sexual lives from complex trauma. This is actioned by providing safety and stabilization resources throughout the sessions. These resources allow for the development of the sexual journey free from the unwanted triggers related to the trauma.

Early in my career, I spent two years working for a charity dedicated to counseling men and their partners to heal from and process unwanted sexual experiences and sexual abuse. 40% of men who present for trauma counseling have been predated by women. (Mankind counseling statistics) Unwanted experiences are a blight on our society regardless of who predates whom.

A post-qualification addendum to training as a Psychosexual therapist raised trainings in Tantra & Taoist sexual philosophies both contemporary and historical. Tantra and Taoist exercises deepen the connection to the body and spiritual sense of self and can enhance your intimate bond with your lover(s)/ partner/ beloved. These gifts can also aid the healing and reconnection with the life force known as Kundalini energy.

I offer resources/exercises for you to explore in the privacy of your home for both individual and coupled clients. A discussion on the exercises and format is undertaken and consensual agreement is always sought.

Sexual and sensual experiences when met freely develop the healing energy to change the neural pathways of the brain. Neural plasticity comes with the frequent challenges of old internalized paradigms that no longer afford you the sensual or sexual fruits that you wish to eat.

Clients seek out sex therapy or sex coaching for many reasons, including exploring and making sense of their sexual desire(s) of BDSM/kink and fetish play.

Contact me: Email here or call/text 07478- 541- 231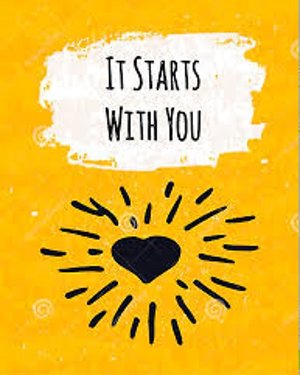 Common presenting issues.
Sexual and emotional Boundaries

Sexual/Sensual consent

Sexual Violence/abuse and Recovery

Pleasure and Lack of Pleasure

Asexuality, Greysexuality

Transphobia, Homophobia, and Biphobia

Suicidal ideation and prevention

Communication skills and tools

Erotomania

Sensual education and re-education

Understanding your Sexual diversity

Shame & Desire

Misuse of erotica/ Porn imagery and the effects

Sex Addiction/ Out of control sexual behaviour

Involuntary Celibate

Erectile dysfunctions

Premature or rapid ejaculation whether primary/ secondary or Antiportal.

Retarded ejaculation

Vaginismus

Vaginal dryness

Anodyspareunia

Pain during Intercourse

Infidelity

Restrictive Sexual behaviours

Intimacy & regeneration

Exploring the sexual space

Sharing vulnerability

Retro-active jealousy

Kink, Fetish and Developing and developmental fantasies and fantasy play

Sex toys: harm or enhance?

I work with clients regardless of gender identification, Sexual orientation, or relational status.
Sensual and Sexual coaching
Sensual and sexual coaching is focused primarily on techniques to enhance your passions and desires. Centered on expanding your toolbox of erotic games/desires and fantasies that are attuned to your senses and supporting you to communicate these delicious discoveries to your partner/lover.

This is a brief 6-session model that allows for a spring clean and tune-up for you and your relationship.
Personal Interests and Growth
I have spent many years attending workshops, and talks and gaining resources through Tantra, Taoism teachings, and the sex-positive community.

Exploring and expanding through the dynamics of gender has led me to attend Mens groups and deepen my understanding of the Mature masculine and Mature feminine concepts within our souls. After all, we arrived on this earth as a result of both the feminine and masculine ingredients, did we not?

These avant-garde resources support biological, physical, and energetic/spiritual growth and complement the range of resources and exercises that clients have proven to work.

At all times your boundaries and levels of consent are monitored and checked in with. Your levels of resistance are fully appreciated and talked through in a non-shaming way.

Contact me: Email here or call/text 07478- 541- 231